International Student Drivers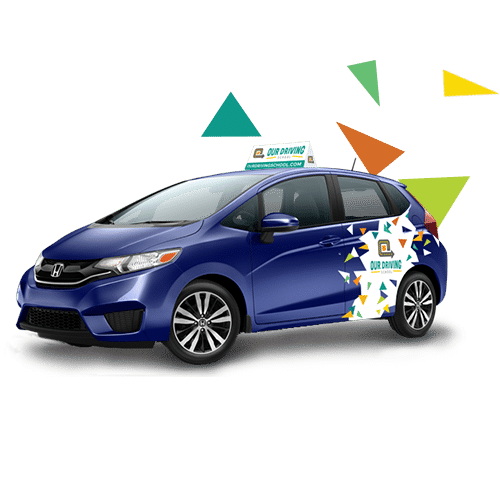 In Ontario, you must be at least 16 years of age to drive legally. No matter what your age or driving experience, we highly recommend reading the relevant driver's handbook prior to driving on Ontario's roads. Each driver's handbook contains information on the rules of the road and safe driving practices for that vehicle type.
You may exchange or apply for an Ontario licence at any DriveTest Centre. Because of the tests required, ServiceOntario does not issue licences to new Ontario residents.
The driver's licence application process for newcomers to Ontario varies depending on:
Your place of origin.
The type of licence.
The documentation and/or identification you have.
The number of years of experience you have driving.
If you have previous driving experience outside of Ontario, that experience may be acknowledged through licence exchange privileges or through foreign licence experience credits.
then come see us!
You know you need a driver's licence. You may have a temporary International Drivers Licence, but when that expires you will have to be tested to get an Ontario Drivers Licence. The driving laws in Ontario are probably quite different than what you are used to, and it is important to learn them so you can drive safely. This is why we have a course designed specifically for you.
Our Driving School provides a fun, safe and engaging learning environment for new and existing drivers. Our experienced instructors are dedicated to providing the best in driving training. We offer a variety of MTO approved courses for all types of drivers.   
Our Driving School will guide you through the entire process of getting your license. After you obtain your G1, sign up for our Beginner Driver Education Course, and you'll be able to complete your road test in only 8 months. Our course consists of 20 hours of in-class learning, 10 hours of independent study and 10 hours of in-car lessons. We also offer the in-class learning online! Our "New DIGITAL Driver" Educational Course allows you to complete the course at your own pace, from the comfort of your own home. 
Whether you want to learn a new set of driving skills or want to improve the skills you already have, we want to ensure you become a successful driver and pass your road test. We offer private one-on-one lessons and refresher lessons where we can customize your learning experience.  
"I have tried other Driving Schools and just could not get my driver's licence. With Our Driving School's support, I was able to pass the test and feel capable as a driver." – Student Testimonial.  
Our Driving School has over 20 years of experience in helping our students learn and practise safe driving. Our goal is to create confident, safe, and knowledgeable drivers. 
Give us a call (705) 253-0929 or email us info@ourdrivingschool.com to sign up today! 
Private Driving Lessons
Are you an experienced driver and confident in your skills? Consider private driving lessons!
one-on-one driving lessons
evaluates your skills and determine if you are ready to pass your driving test
provides recommendations for more lessons
allows you to rent an Our Driving School vehicle for the test
bilingual instructors available
Beginner Driver Education Course
Our Driving School provides a Ministry of Transportation approved Beginners Driver Education Course.
includes 20 hours of in-class learning time, 10 hours of one-on-one in-car training, 10 hours of independent study
completion allows you to get your G2 licence at 8 months rather than 12
graduates may be eligible for an insurance discount
bilingual instructors available
Contact Us
We care about the success of our students, and we want to you to feel safe behind the wheel in your new country. We aim to create confident and knowledgeable drivers that will help lower accident rates and make Algoma District a safer place to drive. This begins with new drivers – like you – getting the best instruction possible at the beginning of their journey.
Join our classes now by registering online, calling or visiting our office!