About Our Driving School

Our Driving School is a locally owned and operated driving school in Sault Ste. Marie Ontario. Owners Dr. Kent & Francine Floreani have served the youth in Sault Ste. Marie for over 25 years. The team at Our Driving School is dedicated to providing the best in driver training and a variety of courses for all types of drivers, at competitive prices. 
Our Driving school offers a variety of MTO approved courses for both new and existing drivers. In addition to new driver courses, we also offer medical driving assessments, rehabilitation driving courses, and private lessons. Our Driving School cares deeply about our students. Our goal is to create confident, safe and knowledgeable drivers, who succeed.
Whether you need to learn a new set of driving skills or want to improve the skills that you already have, Our Driving School is the fun place to learn & drive!
Our new location
***Our Driving School has MOVED! Our Driving School is now conveniently located beside Great Lakes Honda at 423 Pim Street in Sault Ste. Marie, Ontario. Tim Horton's, Popeye's, Burger Don, Freshii & the Upper Deck at the Canadian is conveniently located nearby. There is a bus stop in front of Great Lakes Honda.
OUR ENTRANCE: Our classroom & main entrance is in the parking lot of Great Lakes Honda.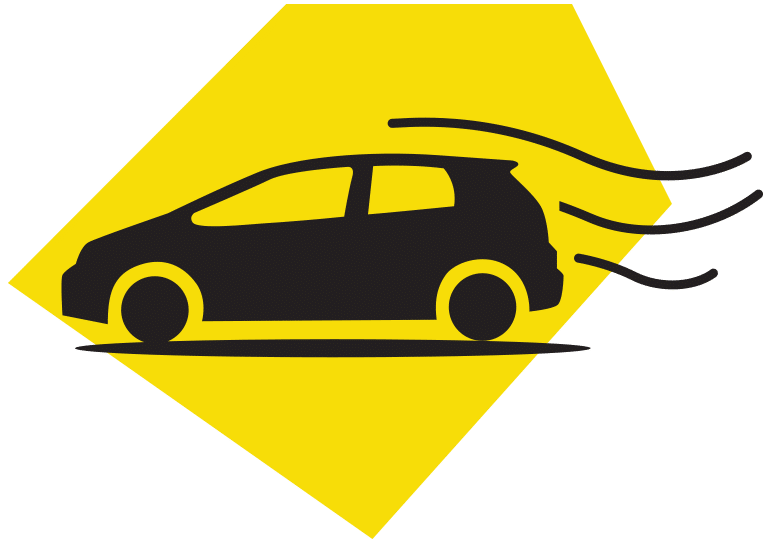 Free pick-up & Drop-off

Did you know we offer free pick-up and drop-off within city limits for all our in-car lessons? Learn more about what makes us different!
Our Partner Businesses
At Our Driving School, we're focused on customer satisfaction and creating the ultimate experience for all who visit. If you're looking for a similar experience with any of the services below check out our other businesses.
Headlines Hair & Day Spa
480 Bay Street, Sault Ste. Marie
With over 25 years of experience, this hair salon & day spa specializes in creating unique wellness experiences for clients by bringing the utmost in fashion, technique and knowledge.
Their goal is to ensure clients not only look beautiful but feel beautiful too. If you find yourself looking for balance in your everyday life, escape to a place where beauty and well-being converge. Escape to Headlines.
www.headlineshairandspa.com
Azure Medispa
480 Bay Street, Sault Ste. Marie
Azure Medispa offers the latest in cutting-edge medical spa treatments for laser hair removal, vein therapy, skin, and injectable treatments like Botox. Leave it to their team of the finest medical professionals to help you achieve healthy & youthful skin with the best equipment and non-surgical procedures available.
We welcome you to experience the discrete and caring environment at Azure Medispa. It's time to fall in love with your skin again! Schedule your free consultation at (705) 450-6533.
www.azuremedispa.com
Great Lakes Honda
415 Pim Street, Sault Ste. Marie
Great Lakes Honda is a new & used dealership that makes it easy to shop for, finance, and service your vehicle! In addition to new vehicle inventory, Great Lakes Honda is home to a wide range of used cars, trucks, vans, and SUVs.
Visit the Powersports department for a wide selection of both new and used recreational vehicles like ATVs, side by sides & motorcycles. You can even visit the showroom to shop for new Honda power equipment.
The family-friendly atmosphere and community-driven commitment continues to attract customers from Sault Ste. Marie, and the Algoma region. Experience a different kind of dealership with Great Lakes Honda where the customer, is their number one priority.
www.greatlakeshonda.com
Floreani, O'Toole & Dool Orthodontists
648 Bay Street, Sault Ste. Marie
Dr. Floreani, Dr. O'Toole & Dr. Dool provide each patient with gentle and effective orthodontic treatment, to create beautiful, straight, and healthy smiles.
At Floreani, O'Toole & Dool Orthodontists, they create individual treatment plans based on your unique dental structure and offer a variety of treatment options that will work with your timeline, budget, and individual needs. Whether you're considering treatment for yourself, your teenager, or child, you can be sure that everyone will be treated with kindness and dedication by the STRAIGHTSMILE team!
Schedule your complimentary consultation at (705) 942-7223.
www.straightsmile.ca