How to get your Drivers Licence in Ontario
Fast track your licence & save on insurance
Are you a new driver and interested in learning the steps to become a fully licensed driver in Ontario?  Check out the steps below! We recommend registering for a Ministry of Transportation approved Beginner Driving Course at Our Driving School after you've completed your written G1 Exam to save on insurance costs AND get your license 4 months earlier!
Benefits of the Beginner Driving Education Course
Shorter wait time to complete your G2 Road Test (G1 Exit) (8 months compared to 12)
Save significantly on insurance
Become a confident, safe driver
Download our guide and start your journey towards getting your full licence in Ontario!
STEP 1: Pass Your G1 Test
Study your Driver's Handbook and take your G1 written test at the DriveTest office.
The Drivers Handbook is available at our office for $20.00 + HST or at our local DriveTest office located in the Churchill Plaza.
STEP 2: Register
Sign up for a Ministry of Transportation approved Beginner Driver Education Course at Our Driving School!
This course requires that you complete 20 hours of in-class learning + 10 hours of independent study + 10 hours of in-car lessons with one of our knowledgeable and licensed driving instructors.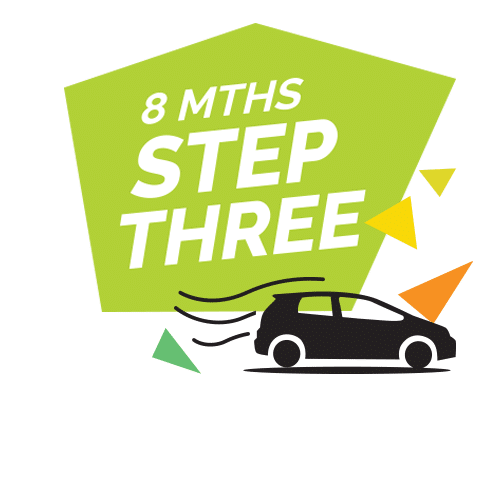 STEP 3: Take your G2 road test (G1 Exit)
You now are able to take your first road test – the G1 Exit. With the Beginner Education Course you're able to take this test 4 months earlier! Still unsure if you're ready? We can help by providing you with a refresher lesson.
STEP 4: Take your G road test (G2 Exit)
1 year after passing your G2 road test, you're eligible to take your final road test, the G2 Exit (G) road test. After passing this test, congratulations, you're now a FULLY LICENSED driver in Ontario!
A year is a long time, and you may have developed some bad driving habits over time. No worries, if you're in need of a refresher lesson prior to your test OR a safe & reliable vehicle to use for your G2 Exit, we're here to help!
Congratulations!
If you have followed this guide, you have your full licence and are on your way to saving money on insurance! You've also shaved 4 months off your driving licence journey. Enjoy being a safe, confident and fully licensed driver with Our Driving School!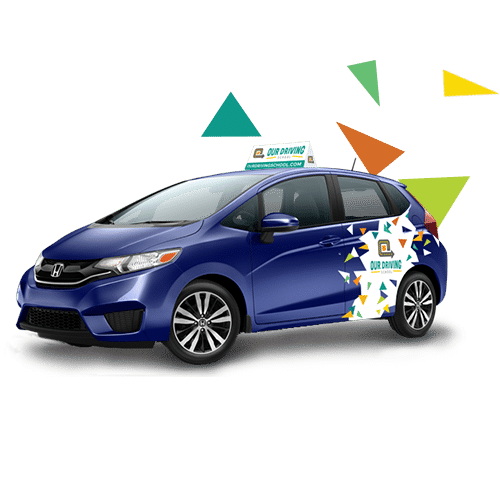 Your Driving journey tips
GET YOUR INSURANCE DISCOUNT
After the course is complete, visit a Service Ontario and ask for your "Driver's Licence History" for a $12.00 fee. Show this to your insurance company & save!
TIP: use a car you know
Increase your chances of passing by using a familiar car. Rent an Our Driving School car for your G1 Exit and G2 Exit tests!
TIP: Freshen up your skills
Schedule a refresher lesson with us before your G2 or G road test so you can feel confident behind the wheel.
Join our classes now by registering online, calling or visiting our office!